Troubleshooting car problems can be daunting for anyone, but it's especially difficult when you don't know where to start or what the problem might be. The basics of auto repair are actually simple once you get down to it, and they're great to know even if you aren't familiar with cars.
So, our team here at Central Auto Repair wanted to provide you with the basics of auto repair and auto maintenance so you can have more confidence in the care of your vehicle whether you choose us to perform the repair and maintenance or you choose to do it on your own.
Auto Repair and Service Starter Tips
First, before you do anything else, read your owner's manual and take a look under your car's hood. If you can confidently identify some of your car's key parts (such as spark plugs or pistons), the oil dipstick, the battery, fluid containers, and others, then you can potentially save yourself a costly and stressful mistake.
Here's a few of the basic parts you should be able to identify under the hood:
Spark plugs and where they're located.
The battery including the positive (red) and negative (black) cables.
Fluid containers such as the windshield washer fluid, brake fluid, and the transmission fluid.
Oil dipstick and how to remove it and properly check your vehicle's oil levels.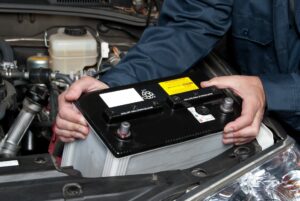 Know What's Under the Hood
If you want to be successful in auto repair, it's important that you know how every part of your car works and what it does. Read a detailed breakdown of each component and understand its function. Even if you're using Central Auto Repair to service or repair your vehicle, this will help you have a better understanding of the work being performed, the problem being addressed, and the solution to the repair or the value of the service being provided.
Basic Maintenance
Every vehicle needs regular basic care, service, and maintenance. This prevents problems from arising that can lead to more expensive repairs down the road.
Here's a quick list of the primary areas of care, service, and maintenance your car should receive on a regular and consistent basis:
Regular oil changes: Most vehicles need an oil change every 3 months or 3500 to 5000 miles. View our prices for oil changes.
Oil Filter: We suggest you have your oil filter changed every time an oil change is performed.
Cabin Air Filter: You should only need to replace the cabin air filter every other oil change.
Check Fluid Levels: Once a month we suggest you check the levels of your windshield-washer fluid, coolant, and transmission fluid.
Tire rotation: How often you have your tires rotated depends on many factors. If you're not sure if they need to be rotated, our team will take a look and let you know for free.
PRO TIP: It's also a good idea to maintain proper tire pressure, as an underinflated tire can wear quickly or lead to blowouts and accidents, both of which are extremely costly and dangerous.
Routine Service
Even if you're not getting a full tune-up, taking your car in for routine service every few thousand miles is important for maintaining its performance and saving money on future repairs. It can also reveal issues that might be turning into big problems if you catch them early enough – which is easier than waiting until you have an issue underway or a much bigger bill on your hands (or both).
Proper Care When Driving
Avoid hard braking or turning too sharply or too fast. These actions can damage your car's parts. Know what to do if you have a flat tire or lose power steering. Also, know how to change a tire and jump-start your car.
Always keep these items in the trunk of your vehicle: an emergency kit, jumper cables, flares, a first-aid kit, a flashlight, and a blanket.
The basics are not hard to learn, and do not take a lot of time to master, but will help keep your car in good shape. And while we don't wish any major auto repairs on anyone, we do hope you'll give us a call if you need a major repair or just have a question or concern about something regarding the care, service, and maintenance of your vehicle.